BUILD SUSTAINED EXCELLENCE
Building strategy, developing high performing teams and leaders, and creating a healthy communication climate are key. We are experienced in each of these critical factors.
Strategic Planning
Strategic plans that are impactful, achievable, and inspiring for your organization.
Communication Solutions
Your source for research and technical writing, public relations strategies,
and internal communications.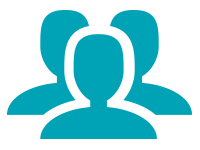 Leadership Development
Experts in leadership training, coaching, and team development that will help your organization thrive.
About Us
Janet McIntyre and Don St. Clair bring a powerful combination of education and experience to helping organizations move to the next level. Their diverse strengths and deep knowledge serve as an effective catalyst for change across both public and private sector organizations.
Our Vision
To leave our clients and their communities better because of our work.
Our Mission
Integrating strategic planning and leadership development to increase the reliability and impact of organizations.
We Value
Responsiveness, Humility, Engagement, Curiosity, and Continuous Progress.